Games Finder is a video game recommendation website launched in 2013 with a vision to create the number one destination for similar games on the web.
At Games Finder we believe that there is a better way to discover video games, finding the hidden gems of experiences that make gaming such an enjoyable pass time for the millions of passionate gamers around the world. This belief guides our website principles from avoiding algorithm based tools, updating our database of games constantly, leveraging the vast gaming community and never employing slideshow page design to ensure all our suggestions are visible on a single page.
All of our recommendations have a human touch of research and analysis which ensures that all lists feature handpicked titles of only the best similar games creating the most relevant recommendation lists on the web. This allows Games Finder to bridge the gap between the ever-growing number of video games and gamers by curating high quality lists and adding value by collating information, editorial reviews, filtering options and user ratings.
Not only has Games Finder helped over 10 million gamers find their next video game title we've also been featured on the following digital properties for our reviews, games like pages and website in general.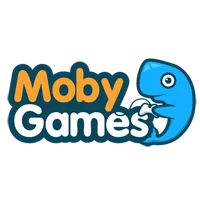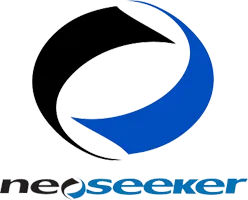 About Samuel Franklin (Lead Editor & Founder)
Samuel Franklin founded Games Finder and has since expanded the site to include a team of dedicated staff who themselves are passionate gamers.
Samuel has been a gamer since a young age which has driven his appetite for all things video games, in particular supporting independent development through platforms such as Patreon and Kickstarter while watching the likes of ProductHunt closely for other opportunities. With a keen interest in a broad range of genres and publishing experience on YouTube and guest author websites Samuel launched Games Finder as a passion project to originally collate similar games for himself while completing his bachelor degree in business and communications. He currently serves as the Lead Editor with 10+ years experience in online publishing in the video game niche.
Throughout his career in the industry he has amassed 3+ million views on his YouTube channel, 10+ million article views on HubPages and 250k+ answer views on Quora. Samuel has also played League of Legends and Call of Duty: United Offensive competitively under the Stride and Coup de Grace clans with the gamertag "Seelyon". During his time in the competitive Call of Duty: UO scene he also shoutcasted matches for GameStah Radio.
Samuel's favourite game franchises include Dungeon Keeper and Diablo in addition to being an avid Fortnite player throughout Seasons 3, 4 and 5 amassing over 2,000 games and ranking in the top 500 Oceanic players per Fortnite Tracker.
Games Finder scores games on a 1-10 scale (10 being the highest) in increments of 0.5 while user ratings use the same 10 point scale with increments of 0.1 available. To make our review scores transparent and comparable we include the platform the game was reviewed on at the bottom of each review and this may be particularly useful to account for platform differences due to game ports. We consider these review scores most accurate when compared to games of a similar category and genre.
While reviewer scores are provided on each review alongside "Good" and "Bad" points Games Finder leverages the gaming community through user voting on all of our game recommendation pages to ensure these are as valuable as possible we include the number of user votes that form part of the calculation. These user review scores are monitored for abuse to ensure they are accurate and only contain votes from legitimate visitors.
Reviewing video games is multifaceted and takes into account a wide range of factors from gameplay, sound, art, mechanics, polish and features. Ultimately the primary intention of our reviews is to help gamers make better decisions about the games they choose to purchase. The below ratings guidance for the main review scores can assist you in understanding what the review rating actually means, scores in between these ratings have elements of both the higher and lower rating.
1 – A game rated this low is never worth your time and likely suffers from severe technical problems that make the game unplayable or entirely unfair to the point where it is simply a chore to play. There are no redeeming features to the video game and thus no plausible reason to purchase or play it.
3 – A game that shows some resemblance of redeeming features generally in its intended vision or attempts to innovate the genre. A game in this rating range can generally be suffered through to completion as the problems are not game breaking. Bugs are likely to be excessive however with little room for enjoyment as you battle against the game design and its mechanics.
5 – An experience that is more closely resembling what a video game should look like, a rating in this range suggests the game meets all functional requirements allowing you to complete it from start to end without significant obstacle. While playable the game does nothing to stand out from the crowd and still falls short in key areas such as lacking in uniqueness, enjoyment and value.
7 – The base starting point at which point gamers should take notice of the video game and consider its merits and flaws against their preferred video game experience. A definite above average and enjoyable adventure when compared to its peers within the same genre and wider gaming industry. While it doesn't exceed exceptions across all facets these can be easily overlooked or avoided entirely by player control.
8 – A video game in this rating territory should not be passed up despite some shortcomings that impact one or more game area. For fans of the genre you'll likely be in familiar terrain and comfortable with the mechanics, gameplay and story on offer which while highly entertaining are unlikely to offer anything surprising or new.
9 – An absolute must play for any fan of the genre with only some minor issues in the video game that are limited to impacting only a single element of the experience. Maybe it's superbly polished but lacks innovation or just has one too many bugs that pull you out of the otherwise immersive game world. Whatever the reason for the game falling short of greatness you can be assured it won't taint the memory of the adventure.
10 – The gold standard of a video game. This is a title that excels in areas such as innovation, polish, game mechanics and features when considering the genre and broader industry at the time of its release. With a game rated this highly you are unlikely to be able to put it down as you are consumed in a beautifully crafted game world, superb presentation and perfectly tweaked gameplay mechanics.
As Games Finder is a video game recommendation website with a vast database of game reviews we sometimes have to update our reviews for a range of reasons.
The purpose of these updates is to solely keep the review updated and maintain a quality website experience, the game itself is not re-reviewed and the review score provided on the original due date will not change. If the game has been shut down and no longer available to play it will be fully removed from our website to ensure our game recommendations include only available games. From time to time we may document these game closures in our gaming archive series of articles.
The reasons a review may be updated are as follows:
Minor edits to the game review to correct errors discovered after the editor review process.
Updating the game platforms that the game is available on to reflect new releases or removing platforms that are no longer supported.
Updating any applicable links where the game can be purchased or if the official website has been changed, moved or removed from the web.
Replacing a YouTube video that is no longer available.
It is for this reason that Games Finder also does not review games in Alpha, Beta or Early Access as our review should reflect substantially the final product.
How Games Finder Makes Money (Affiliate Disclosure)
Disclosing how we monetise our content on Games Finder is important to ensure complete transparency. In addition to traditional banner advertising Games Finder participates in a number of affiliate programs which means that we may (at no cost to you) earn a small commission when you click on a link from our website to complete a purchase (see our privacy policy to understand how these are tracked).
These relationships do not impact on how we review and rate video games and we keep things fair to ensure visitors can find fantastic video game recommendations. A key part of combating any perceived incentive is through displaying user ratings alongside our own review score for all reviews.
Our affiliate relationships include the following websites: Amazon, GOG and Humble Bundle.
In addition to the above websites we will from time to time form an affiliate partnership with a game publisher directly for free to play games. These relationships can be ongoing but are commonly only for short periods of time after a game initially launches. In return Games Finder receives a small percentage of any in game purchases that you make. Thus, in the case of these free to play games our interests are aligned, with our revenue based solely on you enjoying the game and opting to become a paying player.