Last Updated on April 24, 2021 by Samuel Franklin
Escape From Tarkov How To Level Up Traders Fast 2021
Learn the best methods for how to level up traders fast in Escape From Tarkov with tips and tactics to reach maximum trader level and unlock their high level inventory and barters. With many key weapon attachments and best Tarkov ammo locked behind these levels its an element of progression that can provide significant advantage.
With much of Tarkov progression linked to the in game traders knowledge of how to quickly level them up can dramatically improve your account progression. Levelling traders is multifaceted which means you'll need to use multiple methods to meet all the necessary requirements with each covered below.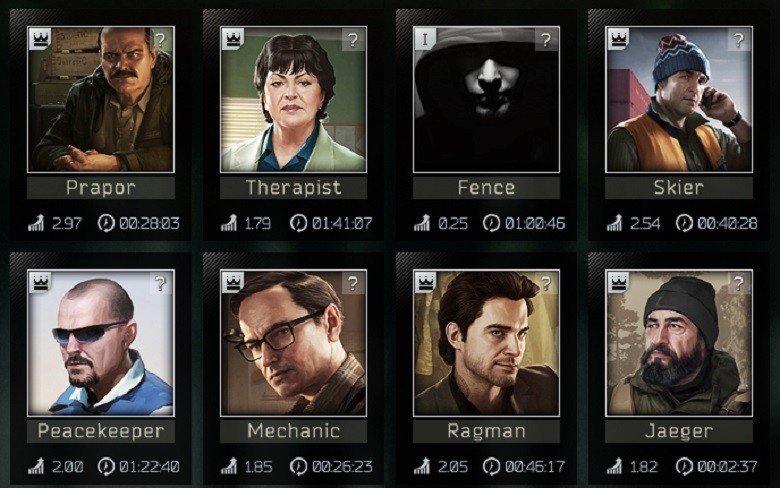 Requirements For How To Level Up Traders
Each trader has 3 attributes that need to reach specific thresholds before you will increase the trader loyalty level (LL). Each trader currently ranges from LL1 to LL4 (excluding Fence) with each upgrading the available inventory that they offer to your PMC.
These attributes are:
Player PMC level
Reputation with the trader ('Standing')
Total transaction value ('Spent')

Player PMC level and reputation are fairly self explanatory with Tarkov quests the best method to quickly gain experience and the necessary reputation. Making smart decisions with quests that offer multiple choices is also extremely important here and includes Chemical Part 4 and Supply Plans. The thresholds required are included on the respective Tarkov trader wiki pages (e.g. Skier).
If you don't have the necessary level or reputation the advice to level a trader simply comes down to playing more raids and focusing on quests that you have unlocked. To maximise experience gained in raid you'll want to focus on hitting Scav hot spots around the map, looting as many containers as possible, eating any provisions that you find and mostly importantly survive the raid for an experience multiplier. Upgrading your hideout to use the library module will also give you a boost although this is more of a mid to late progression piece.
How To Level Up Traders Fast (Transaction Value)
Transaction value is often the point in levelling up traders in Escape From Tarkov that serves as a roadblock to many players. While you might think that this metric increases only with money spent and money received there are actually a few other methods that increase this metric that aren't obvious at first.
This includes barter trades, repairs and insurance which means that some traders will be significantly easier than others. When combined with the optimal trader order to sell items you'll find that the sticking point of trader progression comes down to just a few of EFT traders. For example Therapist is often one of the easiest traders to level as she purchases many items like player dogtags and other commonly looted items while paying a solid amount of Roubles for them.
When you already have the required PMC level and trader reputation there are two primary tactics you can use to level up your trader fast:
Pre-purchase equipment that you will use in future raids (such as headsets, weapons, ammo, armours and helmets) provided you have the stash space to store them.
Purchase items from the flea market that sell for a similar value to your trader of choice. For example the antique axe often sells on the flea market for approximately the same price that Jaeger will pay for it, meaning players can often gain a large amount of transaction value without losing any Roubles.
To reach the millions often required for transaction value though using the second tactic this will need some research at the time given that Tarkov wipes dramatically impact flea market prices and trader values. Pestily has some great recommendations below as a starting point though that should be your first investigation points.