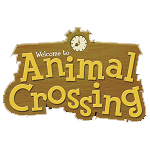 These games like Animal Crossing offer open ended social adventures where you can build your own virtual community for a range of platforms including PC and mobile.
Animal Crossing is a long running game series from Nintendo which launched in 2001 and allows players to develop their own towns or villages in an open ended world that opens up new opportunities over time. Released primarily for various Nintendo consoles including the Wii, DS, 3DS and the Switch games like Animal Crossing for PC are highly sought after by the Animal Crossing community.
While the Animal Crossing games vary in gameplay based on the particular entry in the franchise there are a number of core elements that remained stable throughout the series. This includes using anthropomorphic animals for NPCs, changing seasons, activities, holidays, communication with other players, long term collectible goals and most importantly a huge amount of customisation to your avatar, your house and the wider virtual game world. The games also emphasise real time gameplay where day, night and the seasons transition based on the real world passage of time.
The games like Animal Crossing on this page offer other simulation games that place a high level of customisation in the hands of the player as you shape the world around you and embark on your own goals.