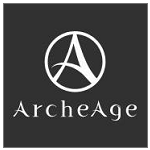 This assembled list of games like ArcheAge offers a collection of alternatives with a similar focus on MMO sandbox gameplay that results in a dynamic multiplayer adventure.
ArcheAge launched in late 2014 to the western gaming market with an attempt to blend the traditional MMO structured content with sandbox elements. This adventure is set between the two continents of Nuia and Harihara that are each home to different game races that have familiar fantasy themes. Unlike other MMO titles you won't be stepping into this fantasy world of ArcheAge as a specific class though and instead will create your own class by combining more than a dozen core skillsets.
In addition to this players will find sandbox elements across other mechanics such as farming, housing, crafting, the player economy, criminal justice system, PvP, PvE. When combined these give the player base large agency over the game world as you travel across the continents for exploration, wealth and combat purposes.
The MMO games like ArcheAge featured here have a similar focus on sandbox elements and dynamic content that results in an adventure that will capture your attention as you explore the unique and vibrant game world.