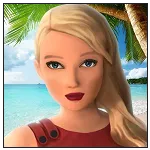 Our curated list of games like Avakin Life features virtual world titles where you'll meet and interact with other players on your mobile device.
Avakin Life offers players a massive virtual world to explore within their pocket. Available on iOS and Android devices Avakin Life is all about meeting new people, making friends, chatting online and dressing up your virtual avatar. Create the persona that you have always wanted as you join the millions of other players that have downloaded this virtual world mobile app.
Offering a core game experience similar to the other virtual worlds available Avakin Life has carved out its own niche with a high quality offering in the mobile space. You've got all the avatar customisation one would expect to see along with a home to decorate, amazing places to visit and countless items of clothing to collect and utilise in designing your unique look.
The games similar to Avakin Life selected to be featured below capture the same principles allowing players to recreate themselves in a virtual world, chat with other like-minded people and play dress up with their character or customised home.