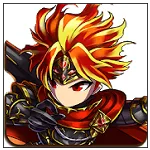 Our collection of games like Brave Frontier offers addicting monster role playing games where you will collect, evolve and train your own team of fighters.
Commanding a community of millions of players Brave Frontier mixes many role playing elements together to deliver an exciting hero unit based adventure. Set in the world of the Gods players will jump into the role of a Summoner in order to defeat the Fallen God and ultimately save the world by facing countless monsters along the way. This gameplay and combat is turn based with players utilising their team of six fighters to attack and use skills while surviving any return attacks.
With hundreds of beautifully animated heroes and beasts available for summoning players are spoilt for choice and strategy in Brave Frontier which has been the cornerstone of its continuous success. With regular events, the ability to team up with friends and hundreds of missions also on offer the game quickly raised the ranks on both mobile app stores.
The apps like Brave Frontier that are featured on the list below offer other monster capture or summon role playing games where you will get the opportunity to develop your own team through collecting and training. Once you've developed your dream team these games will let you prove your power in both PvE and PvP game modes.