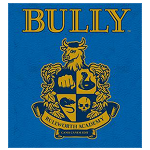 This assembled list of games like Bully has other sandbox adventure games were you can free roam an impressive open world and fight with brawling based combat
Bully is a Rockstar classic predominately set in a school environment within the town of Bullworth. Stepping into the school uniform of James Hopkins players develop their stats and skills to rise the school ranks while managing their class schedule and brawling with the occasional classmate. Similar to other successful games from Rockstar Bully takes place in an open world with players able to roam while completing side objectives along with the main scenarios to progress the story.
Melee brawling combat forms an important part of gameplay along with the training of important stats by attending class. This attendance to class also has practical benefits such as English improving your ability to apologise and get out of trouble with authority. With multiple locations to explore in Bullworth and a lengthy main storyline in a setting that had rarely been seen before or since in video games Bully stands out as a unique video game experience.
The list of games like Bully focuses on other games with free roaming elements, brawling combat or centred around a school setting where you'll complete various side missions in addition to the main storyline.