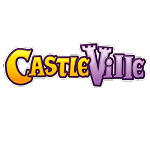 This collection of games like CastleVille lists a range of alternative social browser building games that let you develop your own settlement with friends.
CastleVille started in 2011 and was constantly a top 10 game on the Facebook platform (measured by players). This success eventually led to CastleVille Legends, a 2013 sequel which added a range of extra mechanics beyond the building and management components of the original. CastleVille was shut down on 30 April 2015 along with other Zynga titles (such as CityVille) after 3.5 years as a successful web title
Taking place in a medieval setting CastleVille challenges players to build up their lands. This involves careful resource management as players craft and trade to generate coins to develop various structures. The game also encourages players to spend their time on their friends medieval lands.
The alternatives to CastleVille found here offer a similar experience, players will get their own plot of land to develop in a number of scenarios and settings. Through careful resource management and a helping hand from friends you'll be the master of your own city building domain. The options below are also well suited to people looking for games like CityVille due to the similar gameplay between the two games.