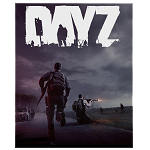 Our collection of games like DayZ offers other zombie survival games that will leave you struggling to survive alone or with friends.
DayZ started its life as a modification for ARMA 2 and focuses on providing a realistic survival experience where players have to worry about both the infected (zombies) and other players who fight over the limited game resources. With this premise proving to be popular amongst gamers it was eventually released as a standalone game edition. DayZ takes place in a huge game world with a variety of biome landscapes where players can scavenge resources and present their own challenges.
A key component of the gameplay is your battle against both zombies and other players with permanent death requiring players to start again if they are killed and losing all of their collected gear and provisions. With opportunistic players often being a greater threat than the zombies DayZ places its emphasis on its survival realism as players scavenge and fight over everything they can find in the game world. This realism approach extends to combat with players often better off avoiding large scale zombie conflicts rather than looking for a fight given the melee focused weapons you'll collect.
The games like DayZ here offer similar zombie or survival experiences across single player and multiplayer adventures where you'll have to scavenge and be creative to ensure your survival against the odds.