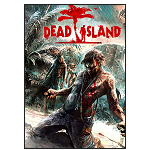 This compilation of games like Dead Island features other survival RPGs that mix action, zombies and open worlds together as you acquire loot and skills to face increasing threats.
Dead Island is a series of zombie themed action role playing games that combine randomised loot, melee based combat, skill trees, open environments and zombies into a single adventure. Challenging players to survive on an island now over run with a virus outbreak story and character progression create an emotional role playing adventure. Starting in 2011 the series has primarily been focused on first person action titles although has also experimented with spin-off titles in the same game universe.
Featuring an open world with varied large areas players explore from a first person perspective completing quests, acquiring loot and fighting zombies primarily with melee weapons. Through these actions players will acquire experience to be investing in skill trees based on their selected character to provide combat power or utility for the solo or co-operative play. The series also features randomly generated weapons that add an underlying loot hunt for the perfect zombie killing weapon for your character.
The games like Dead Island on this page feature similar themes and mechanics with zombies, melee focused combat, open environments and randomised loot in single and multiplayer adventures.