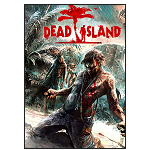 Games Finder's compilation of games like Dead Island features other survival RPGs that mix action, zombies and open worlds together.
The Dead Island franchise was born in 2011 with an action role playing game that combined randomised loot, melee based combat, skill trees, open environments and zombies into a single game. Challenging players to survive on an island now over run with a virus outbreak the game was the start of a popular franchise.
Weapons in the series are randomly generated giving the game a loot hunt style approach and encouraging more exploration of the ravaged island. While much of the early game focuses on melee weapons guns soon become your staple weapon against the infected. In addition to finding the perfect weapon players can design their own character through the varied skill tree options and even team up with friends to capitalise on the different character strengths.
The games like Dead Island on this page feature similar themes from zombies to open environments and randomised loot. In these video games you'll get to team up with friends, engage in melee combat, customise your character and more.