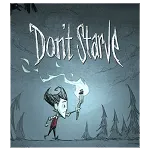 Our collection of games like Don't Starve has other randomly generated adventures that will push your survival skills to the limits in dark solo and multiplayer settings.
Don't Starve launched in 2013 and combined several genres together to create a terrifying and difficult survival experience with a unique art style. Featuring sandbox, roguelike and adventure components the game was originally a solo challenge although multiplayer was added later through Don't Starve Together. In the adventure mode players will initially play as the scientist Wilson before unlocking other characters with special skills with your goal to locate the demon antagonist Maxwell that has dragged the players to an unknown eerie realm.
Gameplay in Don't Starve has you exploring random open worlds full of monsters that challenge players to survive for as long as possible in the sandbox mode or face Maxwell in adventure mode. With familiar combat, resource and crafting mechanics for the genre Don't Starve adds an element of mystery to each of these and a roguelike permanent death mechanic. Other hardcore survival mechanics include a day/night cycle that impacts the world around you, food that spoils over time and management of your status which includes sanity.
These games like Don't Starve below offer other sandbox survival adventures that have an emphasis on harsh environments, mysterious game worlds, hardcore survival mechanics or roguelike elements. This list includes single player options and a number of multiplayer options for those seeking games like Don't Starve Together.