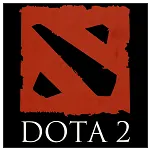 On our collection of games like Dota and Dota 2 page you'll find other games in the MOBA genre that both replicate and innovate on the popular gaming genre for PC, iOS, Android and console platforms.
Defense of the Ancients (Dota) is the original MOBA experience that was developed from a mod for the popular real time strategy game at the time, Warcraft III. After creating an entirely new game genre the success of the mod resulted in a full release known as Dota 2 which features similar core mechanics of the original mod with a number of refinements.
Like the countless MOBA games that have come after this full release the gameplay revolves around a three lane map with each team having their own base which must be protected from the enemy team. AI controlled minions will travel across these lanes in order to take down the enemy but ultimately it is up to the players to decide the outcome by selecting a hero and using their unique skills and playstyle to push into the enemy base. It's this unique pool of heroes that provide a wealth of variety as no two games of Dota will be the same.
The games like Dota 2 here provide alternative multiplayer online battle arena (MOBA) experiences for fans of the modern Dota 2 or the original Dota mod.