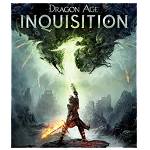 Our collection of games like Dragon Age features other popular fantasy role playing games with plenty of hours of content for players to explore and enjoy.
The Dragon Age series started in 2009 and has seen plenty of success although it is often overshadowed by other games. The games in the series all take place in the same fantasy universe which is a fairly dark affair.
Dragon Age is a game that closes the gap between player actions and their impact on the game world. This ensures every player has a different experience based on the party members they choose, how they develop them and the decisions they make in the game from dialogue to direct actions that your change alignment.
Gameplay is fairly typical for the genre and is primarily a party based game with players developing the skills and relationships of numerous characters at once rather than a sole adventurer. In order to succeed in the Dragon Age games players must not only master the role playing elements but also the tactical elements of combat.
The games like Dragon Age here feature some of the other must play games in the role playing genre with most featuring similar party based mechanics for fans who would rather adventure as a party as opposed to alone.