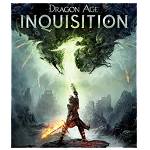 Our collection of games like Dragon Age features other popular fantasy role playing games with hundreds of hours of content for players to explore and enjoy.
Starting with Dragon Age: Origins in 2009 the franchise has seen plenty of success and expanded into other media through spin-off titles and novels expanding on the core game lore. Set in the land of Thedas this dark fantasy continent is home to a number of factions and races with their own stories.
Your role in the Dragon Age series of games sees players impacting the game world with their actions as you chase a main quest line amongst countless side objectives. The result is each player having a different experience based on the party members they choose, how they develop them and the decisions they make in dialogue or direct actions that your change alignment. With a part based adventure you'll spend your time developing the skills and relationships of numerous characters at once rather than a sole adventurer. In order to succeed in the Dragon Age games players must not only master the role playing elements but also the tactical elements of combat where you utilise the unique abilities and associated strengths of your party.
The games like Dragon Age here feature other must play role playing titles with the majority of selections featuring similar party based mechanics for fans who would rather adventure as a party as opposed to alone. In these titles you can also expect deep game universe lore to explore and player choice for major forks in the game storyline.