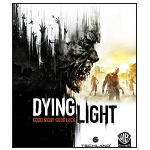 Our assorted list of games like Dying Light features other great open world adventures that focus on survival, freedom, coop and horror in varying degrees.
Dying Light mixes the very best from the open world genre with a large world, parkour and progression with horror and survival undertones that have players carefully gathering resources in an enemy infested city that becomes more dangerous at night. This gameplay curve can either be enjoyed alone or in the coop mode.
In this survival horror title players will be assuming the role of Kyle Crane who is tasked with infiltrating the current quarantine zone around the city of Harran. Once inside players will find themselves conflicted between their mission and helping those that have survived the catastrophic event. This outbreak event has turned the majority of citizens into hyper aggressive zombie inspired creatures.
Gameplay is centred around scavenging supplies, crafting special weapons, parkour movement, experience points and melee combat. This melee combat focus aims to replicate the realistic nature of survival under the circumstances with players often having to replace weapons after significant use due to their limited lifespan. Crafting is also essential to this melee combat with hundreds of items turning into thousands of possibilities.
The games like Dying Light featured here have a similar array of game mechanics. In these games you'll explore open worlds, collect experience, craft weapons, participate in coop and much more.