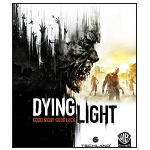 Our assorted list of games like Dying Light features other open world adventures that focus on survival, freedom, parkour, coop and horror in varying degrees.
In the survival horror title of Dying Light players will be assuming the role of Kyle Crane who is tasked with infiltrating the current quarantine zone around the city of Harran which has been sealed after a zombie outbreak. Once inside players will find themselves helping those that have been able to survive the catastrophic event that has turned the majority of citizens into hyper aggressive zombie inspired creatures.
In addition to parkour mechanics Dying Light offers a wealth of progression systems as you advance through the horror and survival setting. This will see players gathering resources to craft new melee weapons and items to help them survive in the infested city which becomes increasingly dangerous at night. During night the diverse enemy types become significantly empowered with heightened senses that require players to lay low, leverage the co-op mechanics or skip night entirely through a safehouse.
The games like Dying Light featured here have a similar diverse array of game mechanics with open worlds, parkour elements, crafting and co-op gameplay for a range of platforms.