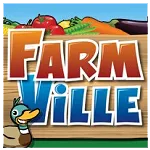 Our collection of games like FarmVille features free farm simulation games (PC, online and mobile) that let you run your own farm and play with others.
FarmVille is one of the most popular farming simulation games of all time developed by Zynga. Soon after launch the game quickly propelled itself to the most popular game on Facebook, eventually leading to the release of FarmVille 2 a few years later along with many other similar titles based on the popular farm formula.
Gameplay in FarmVille is highly social and encourages players to decorate their farms and visit others on a regular basis. The core gameplay focuses around growing crops, raising livestock and other elements of farm management in order to level up and thus unlocking more options.
The games like FarmVille that are available on this page cover multiple platforms from PC to browser and mobile (iOS and Android) to ensure no farmer is left out. In these games you'll get the opportunity to grow your own crops, manage livestock, decorate your farm and socialise with other players.