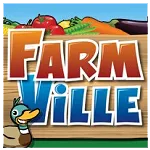 Our collection of games like FarmVille features free farm simulation games (PC, online and mobile) that let you run your own farm and connect with other farmers.
FarmVille is one of the most popular farming simulation games of all time, developed by Zynga it gained rapid popularity as a Facebook game which eventually resulted in Farmville sequels. Gameplay in these FarmVille games is highly social and encourages players to design efficient farms, decorate them and visit the farms of others on a regular basis to acquire resources. This core gameplay loop has remained consistent throughout the franchise with players spending their time growing crops, raising livestock and other elements of farm management in order to level up and unlock new content in a mix of social engagement and casual competition.
The games like FarmVille available on this page cover multiple platforms from PC to browser and mobile (iOS and Android) to ensure no farmer is left out. In these games you'll enjoy a similar farm management challenges to the FarmVille formula as manage your own crops and livestock while decorating your farm for others to visit.