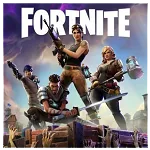 Our array of games like Fortnite features other thrilling competitive battle royale experiences that span console, computer and mobile devices.
Fortnite started as a co-operative sandbox survival game where players team up to battle zombie inspired creatures known as Husks in a post-apocalyptic Earth. In 2017 a standalone and free to play battle royale spin off was released shifting Fortnite into the game we know today that quickly captivated an audience of millions.
Like other battle royale games Fortnite ensures players are always on equal footing as they jump off the battle bus with nothing in their inventory. Once landed though players are able to find common, uncommon, rare, epic and legendary weapons and gear which you'll use to be the last one standing. In Fortnite players can also customise their characters as they collect cosmetics through premium purchases or through a season specific Battle Pass.
This list of games like Fortnite offers other PvP focused battle royale titles for you to play solo and with friends across various platforms.