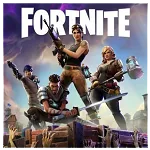 Our array of games like Fortnite features other titles that offer a wealth of PvE content and loot hunt or offer a thrilling battle royale experience instead. Regardless of the style of game you seek you'll find both varieties below with high quality options that span console, computer and mobile devices.
Released as a paid Early Access title with a free to play release in 2018 Fortnite started its game life as a co-operative sandbox survival game where players team up to battle Husks (zombie inspired creatures) in a post-apocalyptic Earth. A standalone and free to play spin off of this PvE gameplay was released in 2017 and was based on the growing battle royale genre of the time, quickly captivating an audience of millions.
Set after the disappearance of 98% of the population the world is taken over by a range of zombie like creatures who prey on the remaining 2% of survivors. Allowing up to four players to fight together against the approaching storm players will explore randomly generated game levels to gather resources, build defensive structures and fight off waves of enemies.
All the while players will be increasing the level of their character, support survivors, weapons and traps to allow you to go deeper and deeper into occupied territory, facing increasingly powerful and diverse opposition. This combines with skill and research trees and plenty of other points of customisation to allow players to experience and play Fortnite in a multitude of ways.
While the battle royale element of the game strips away a number of these features to ensure players are always on equal footing as they jump off the battle bus the same loot style system is present with players able to find common, uncommon, rare, epic and legendary gear which offers a range of different damage ranges and other variables. Further customisation is limited to visual character elements which are available separately or through a season specific Battle Pass.
This list of games like Fortnite features games that are similar to the PvE (Save the World) game component alongside those that are more PvP (Battle Royale) focused.
Criteria considered for inclusion on this list:
Battle royale mode native to the game or available through a mod.
Gameplay includes elements of crafting, traps and loot mechanics.
PvE game modes that support up to 4 players against waves of enemies.
PvE enemies are zombies or zombie-like.