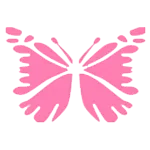 Our collection of websites and games like GirlSense offers places for girls to play games, design clothes and participate in various fashion activities.
GirlSense was a very popular online website where young girls, tweens and even teenagers could hang out with like-minded people. After many successful years as one of the top fashion game websites around it was shut down in mid-2012 due to revenue and resource issues. Since this time many fans of the original GirlSense have searched for games and websites with similar themes.
GirlSense allowed players to participate in many fashion themed mechanics. Players could customise their own avatar, run a fashion boutique, buy new outfits, chat with other users, play games, vote on fashions designed by others and join groups to connect with others who have similar interests.
The websites like GirlSense that are featured below let you enjoy similar activities to what GirlSense once offered. With large populations of players these games here have strong fashion based communities to connect with.