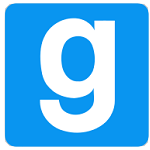 Our collection of games like GMod (Garry's Mod) has other sandbox games that let your imagination run wild with all sorts of tools for a range of platforms.
Garry's Mod has been available through Steam since 2006 and continues to be one of the most played games on the platform with a stable community and high peak player counts. It's not uncommon to stumble upon users within the community that have hundreds, thousands and even tens of thousands of GMod hours played which serves as a testament to the sandbox experience that always offers something new where the only limit is your own imagination.
With a lack of objectives players are free to choose their own goals and objectives by using the tools that GMod provides. With a great physics engine at the core combined with the ability to spawn and combine a large variety of items together players can create all sorts of strange adventures, challenges and machines. This has resulted in an active mod community which regularly create new game experiences for players to dive into.
The games like Garry's Mod on this page offer other sandbox orientated experiences that give you all the necessary tools to create anything you can imagine and share it with others.