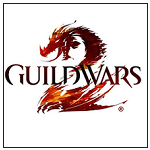 Our collection of games like Guild Wars 2 features a wide variety of high quality fantasy MMORPGs that include free, paid and subscription based options for you to quest and explore.
Guild Wars 2 is set in a fantasy style universe reminiscent of the first Guild Wars experience with players returning to Tyria over two centuries after the events of the first game that has seen technology advance. With many situations coming to a climax including the declining power of the human race the world of Guild Wars 2 is boiling pot of lore and challenge for players.
Featuring many high quality staple MMO mechanics driving the success of Guild Wars 2 players will also find a responsive storyline that is responsive to player actions giving your decisions weight. Combined with a complex combat system that encourages players to consider synergies between their character selections Guild Wars 2 is a MMO focused on delivering complexity in many forms.
The games like Guild Wars 2 featured here offer a similar fantasy themed MMO world which also offer depth across their mechanics. Be it the ripple decision making, synergy based combat or diverse character choices you'll find it below in these MMORPG adventures.