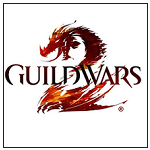 Our collection of games like Guild Wars 2 features a wide variety of MMORPGs including free, paid and subscription based options.
Guild Wars 2 is one of the few remaining paid to play MMORPGs available today that require a purchase but lack a subscription fee component. The game is set in a fantasy style universe reminiscent of the first Guild Wars experience and other games in the genre. With millions of copies sold it sits within the top handful of MMORPGs and continually attracts new players.
The key ingredient in the success of Guild Wars 2 is the responsive story that adapts to player actions. While this is a common feature in role playing games it's fairly rare in the MMO scene due to the complexity it adds to the game.
At the heart of this responsiveness is the event system which is dynamically generated by the game with player decisions then creating a ripple through the game for both other players and themselves later on in their adventure.
The games like Guild Wars 2 featured below offer similar fantasy based experiences for fans of the MMO genre. Due to the rarity of paid to play but non subscription games a majority of these options either fall under the free to play or subscription based category instead.