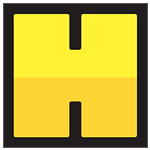 Our collection of games like Habbo Hotel has plenty of great social based games for you to explore while meeting new people and making friends.
Habbo is a social network mixed with a virtual world that attracts a large audience of teenagers from across the world. You aren't limited to chatting in Habbo though with options to also spend your time on mini games or decorating rooms.
The main gameplay of Habbo takes place within the Habbo Hotel which is split up into various rooms. Players login to the Hotel and select which rooms they wish to visit.
Users can either stick to the official rooms which are publicly available to all members or visit guest rooms which are created and maintained by other users. Some of the official rooms in Habbo Hotel are also used as game lobbies to bring players together that are interested in playing games with others.
The free and browser based games like Habbo on this page are a great option for teenagers looking to explore new virtual worlds that are both fun and safe. Some of the options found here focus more on social aspects while others have a more gaming orientated focus so there is something for all preferences.