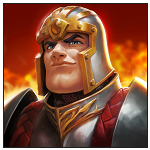 This assortment of role playing games like Kings Road features other browser based loot adventures where you'll fight enemies alone and with friends.
Kings Road (or KingsRoad) was one of the first games to successfully take the gameplay of action role playing games and bring it into the browser environment. With a simple storyline line reminiscent of a dark fairy tale, crisp 3D graphics and 3 basic classes the game has proven a great success and encouraged more games of this type to occupy the browser arena.
Taking your knight, archer or wizard players will fight across a number of environments from wide open landscapes to dark dungeons. Along the way players gain experience, find new unique items and team up with other players just like a traditional action role playing adventure.
The alternatives to Kings Road found below offer a range of similar action RPG experiences on a range of platforms. Focusing on free to play and browser based games the adventures below guarantee a range of adventures for the solo player or those that prefer to run with a group instead.