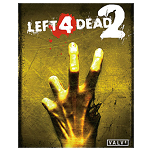 Our assortment of games like Left 4 Dead offers other zombie based shooters along with games that focus on the co-operative experience. Fight off the apocalypse alone or with friends in this broad selection of alternatives.
Left 4 Dead is a series of co-operative zombie shooters that pit 4 survivors against a variety of scenarios with the goal of escaping the zombie horde. Left 4 Dead was one of the first games to incorporate a huge amount of randomisation through their AI director, ensuring that no two games are ever the same due to the dynamic nature of the variables it selects. This can include the number of special zombies (and their location), item availability and concentration of zombies enhancing replayability like never before.
Players will have to rely on each other to watch their back, help them get back up after taking significant damage and be another set of eyes. In addition to the co-operative elements of the game there is also a versus multiplayer component where teams of zombies and humans can face off against each other. Left 4 Dead does keep the shooter components simple with a small number of primary and secondary weapons where their strengths and weaknesses are fairly obvious.
The games like Left 4 Dead that you'll find on this page offer more co-operative shooter experiences in zombie based game worlds alongside a variety of settings.