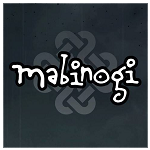 Our collection of MMO games like Mabinogi features other games that encourage you to live out your own fantasy life and play the game on your own terms.
Mabinogi is one of Nexon's classic MMORPGs which has stood the test of time due to it's open and sandbox design that packs customisation and freedom into a typical MMO framework. Set in a mythical world with an anime feel known as Erinn a century old battle plagues the landscape and threatens to throw the entire game world into complete chaos.
Mabinogi's depth comes from a combination of the Rebirth System ensuring players are never locked out of experiencing content and the dozens of talents available that encompass activities from archery to making music or tailoring clothes. This approach allows players to enjoy complete freedom as they choose from a wide range of paths that go beyond the usual MMO experience. This also ties in perfectly with the social focus of the game where players are encouraged to be involved in the community with all the tools necessary to do so.
The games similar to Mabinogi featured here have a similar focus on community engagement and freedom set within a MMO universe. The alternatives found here have an anime style feel and a wealth of opportunities outside of combat to explore.