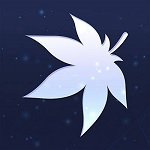 Our collection of games like MapleStory offers the best MMORPGs for fans of the 2D side scrolling sub-genre that you can play right now.
With constant updates MapleStory has changed dramatically since its first inception in Korea (2003). From Big Bang in 2010 to Reboot in 2015 these regular updates have added new areas, quests, items, classes and much more which has contributed to the games long term success and the eventual sequel, MapleStory 2 which was shut down in 2020. MapleStory attracts a largely casual but dedicated audience with its simple, enjoyable and free gameplay.
MapleStory relies on simple keyboard and mouse controls and is set in a 2D side scrolling game world (while MapleStory 2 introduced 3D elements). After creating an account and passing the tutorial players choose one of over a dozen jobs (classes) that offer plenty of variety in design and gameplay.
Other elements of MapleStory's formula is your standard MMORPG experience with quests, further job advancements, professions, crafting and a vibrant economy. The social aspect of MapleStory is also a large focus with parties, guilds, mini games, PvP combat and even marriage.
The games like MapleStory (and games like MapleStory 2) found here all have a great massively multiplayer online role playing experience just waiting to be explored. This list focuses on providing 2D based MMO experiences or simple 3D adventures which means you'll find that many of these games have low system requirements making them highly accessible. These options are also regularly reviewed to ensure the games listed here can be played right now and have not been shutdown.