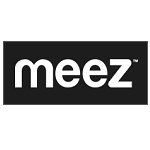 Our featured games like Meez offer other social networking websites and avatar games that offer a similar or better virtual experience than Meez.
Meez has been around since 2006, attracting millions of users who spend a large amount of time on the website. The interesting mixture of social network, gaming and online entertainment website that Meez offers has been the key to its success amongst many competitors.
At the core experience of Meez is the player avatars which are created to give players a presence in both the social network and the virtual world elements of the website. These avatars represent the player in a 3D manner and have plenty of customisation available to create something that is like the player or completely different to themselves in real life.
The virtual world parts of Meez are split into various Hoods and then further broken down into various chat rooms. Hoods offer a decent variety which all capture a different setting based on the real world.
The games like Meez here offer a similar mix of social network and virtual world for players looking to try another Meez experience. Many of the games listed below are available for free and accessible in a browser, meaning they require no download to participate in.