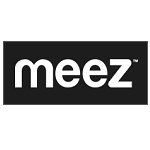 Our featured games like Meez offer other social networking websites and avatar games that offer a similar virtual experience to Meez.
Meez was a social orientated game that acquired millions of registered users during its decade online between its 2006 launch and abrupt 2017 cancellation. Offering an interesting mixture of social network, gaming and online entertainment website Meez offered something unique that was key to its success amongst many competitors.
At the core experience of Meez was the player avatars which were created to give players a presence in both the social network and the virtual world elements of the website. These avatars represented the player in a 3D manner and had plenty of customisation options available to create something that is like the player or completely different to themselves in real life. The virtual world of Meez was split into various locations known as Hoods which were based on real world locations and then further broken down into various chat rooms based on user interest.
The games like Meez here offer a similar mix of social network and virtual world for players looking for a replacement to the Meez experience. Just like Meez many of the games listed below are available for free and accessible in a browser so that they require no download to participate in.