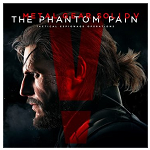 This assortment of games like Metal Gear Solid features other stealth action video games where you'll enjoy stealth, story and unique game settings.
The Metal Gear Solid franchise is one of the leading options in the stealth orientated game franchise with tens of millions of copies solid since the games beginnings in 1987. The franchise also has claim to a number of features and characteristics of stealth video games and is often cited as pioneering the genre not only with the original release but with each subsequent game.
The setting of the Metal Gear Solid games is particularly an area of praise with a unique mixture of realism and supernatural elements that give you the sense of a realistic world. This is enhanced with detailed science and technology backgrounds within the game and the use of real political events sowed into the storylines.
In terms of gameplay the Metal Gear Solid franchise has players assuming the role of a Special Forces Operative sent on military missions covering stealth and a variety of boss encounters. These boss encounters are also just another way the game blends the realistic and unrealistic with these battles being against opponents with superhuman like abilities.
The games like Metal Gear Solid found below are also stealth based action games with a variety of settings. From the heavy stealth orientated to the action games with stealth elements (or stealth as an option) these games have plenty of opportunities for you to sneak up on enemies for the quick kill or use unique technology to gain an advantage.