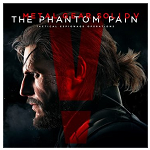 This assortment of games like Metal Gear Solid features other stealth action video games where you'll enjoy stealth, story and unique game settings.
The Metal Gear Solid franchise explores a techno-thriller universe with stealth mechanics fundamental to the gameplay and various storylines. Starting in 1987 with the first Metal Gear title the franchise has since evolved to various platforms and other forms of media. While the mechanics and story have changed over time the setting and core character (Solid Snake) of the Metal Gear franchise have mostly remained the same. This setting offers a unique mixture of realism and supernatural elements with a world full of science, technology and political events within the storyline.
In terms of gameplay the Metal Gear Solid has evolved alongside evolving video game hardware over the decades with players assuming the role of a Special Forces Operative sent on covet military missions. Avoiding enemies utilising your available tools is thus always your main priority although players can generally fight a small number of guards if necessary. Tools available to players in the Metal Gear Solid franchise allow you to scout, distract or incapacitate guards that stand between you and your mission objective.
The games like Metal Gear Solid found below offer a similar stealth and action blend where you need to sneak around guard patrols and utilise unique technology to gain an advantage in various video game settings.