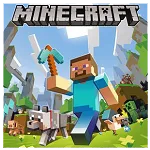 Our collection of games like Minecraft lists free, PC, iOS, Android and online sandbox games to build and create your own epic adventure.
The gameplay of Minecraft is open ended, allowing players to explore a randomly generated world while also building a thriving settlement and combating the creatures of the night. Due to its popularity many developers are mixing Minecraft's core gameplay with other genres and features which has created an array of alternative game options. Minecraft is set in a block based 3D game world with core gameplay mechanics of building, resource collection, exploration, crafting, survival and combat which players can experience in different ways through the included game modes.
The games like Minecraft here will get your creative juices flowing as you create, build and adventure through random game worlds and fight for survival in the process. The Minecraft clones here all add their own spin on the creative sandbox genre that is always popular with gamers. The intention of this list is to include Minecraft alternatives that you can play now. Games that are in early stages of development are excluded until enough core features are finished and available to the public.