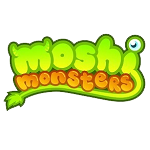 Our collection of games like Moshi Monsters offers fun and online virtual pet for young children and tweens to play in their browser or mobile devices.
Moshi Monsters was one of the biggest virtual pet experiences on the internet attracting millions of players during its time online between 2008 and 2019. Focused on the 5 to 14 age demographic the online browser based game world of Moshi Monsters was also paired with a range of merchandise and other media during its prime.
In Moshi Monsters players were given the opportunity to adopt a virtual pet from a number of available species (Diavlo, Furi, Katsuma, Luvli, Poppet and Zommer). Once selected players cared for their monster friend by giving them a name and nurturing them with food, items and play. Alongside this core gameplay players could also explore Monstro City, complete puzzles, create their own personalised space and chat with other players. These activities allowed players to earn and spend the in game currency of Moshi Monsters known as Rox.
The games similar to Moshi Monsters below offer a range of free to play virtual worlds with pet adoption and chat based virtual worlds designed for children.