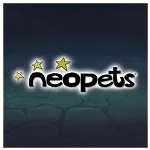 This assembled list of online games like Neopets covers other virtual pet games for kids where you'll adopt, care and train your own virtual monster, animal or human.
Launched in 1999 Neopets is one of the original virtual pet websites allowing players to create their own account, adopt a virtual pet from various species, collect items and play various mini games to generate Neopoints, the virtual game currency. Players are free to explore the game world and diverse Neopets community as they see fit. Set within the world of Neopia players are free to make their own end goal from socialising, collecting rare items, amassing in game wealth or simply enjoying the available games.
The core of Neopets though revolves around caring for your virtual pet which requires players to feed them, keep them healthy with medicine and provide them toys or books to improve their intelligence. Players can also train their Neopets in other areas for use in the Battledome where battle competition with other players or NPCs take place.
The adopt a pet games like Neopets selected for this list allow you to customise your own virtual pet and care for it while playing games and participating in a large community.