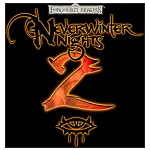 On this compilation of games Neverwinter Nights you'll find other great role playing games with plenty of depth, story and combat.
In the fantasy setting of Forgotten Realms you find the Neverwinter Nights series of games. A third person RPG adventure developed by BioWare, one of the great RPG developers of our time. Drawing inspiration from D&D rule sets the series is one of the classics and eventually led to the development of a free to play MMO with similar mechanics, themes, characters and setting to the successful PC based titles.
The depth of character creation is one of the stand out features of the series with a huge number of options covering race, class, abilities, feats, appearance and alignment. This sort of deep system encourages many replays as players try different combinations to approach the story in different ways.
The games like Neverwinter Nights below belong to the third person role playing game genre with a handful of massively multiplayer online options thrown in for people who want a free option that uses similar mechanics. With these games you're guaranteed to find hundreds of hours of gameplay as you get lost in these detailed worlds and the strong RPG mechanics, storytelling and character development.