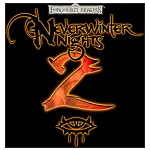 On this compilation of games Neverwinter Nights you'll find other great role playing games with plenty of depth, story and combat that are reminiscent of the series.
In the fantasy setting of Forgotten Realms you find the Neverwinter Nights series of games which take place in the fictional city of Neverwinter within the land of Faerun. Starting in 2002 for PC gamers each game in the franchise offers a third person RPG adventure which draws inspiration from Dungeons & Dragons rule sets. The success of the franchise eventually led to the development of a free to play MMO (Neverwinter Nights) with similar mechanics, themes, characters and setting to the successful single player PC based titles.
Across the franchise players will step into a detailed fantasy campaign that offers a wealth of main story and side quests with your choices influencing the story and broader game world. This level of depth also extends to the initial character creation and subsequent growth with players having control of race, class, abilities and a range of cosmetic options.
The games like Neverwinter Nights below belong to the third person role playing game genre and features adventures that promise hundreds of gameplay hours with detailed worlds, strong RPG mechanics, storytelling and character development. A small selection of these games are also free to play massively multiplayer online options for those seeking games like the Neverwinter Nights MMO.