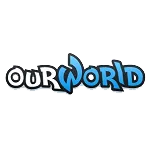 Our collection of online games like OurWorld has a range of great virtual experiences for you to explore and make friends with players of all ages.
Starting with a 2008 beta release OurWorld was eventually shut down in 2021 acquiring millions of registered during the years it was online and available to play. Evolving a number of times during this timeframe OurWorld was regularly adding new mini games and content and also had a downloadable client available towards the end.
Prior to this client released in 2020 OurWorld was played entirely online with gameplay that blended online games with social networking and virtual world features. Playing these games amongst other casual activities players were able to earn the Flow game currency which could be spent to customise your avatar, personal condo, pets and other aspects.
The games like OurWorld below all offer a similar virtual and social gaming mix that allow you to have fun and connect with other players in a range of virtual browser based worlds.