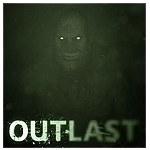 Our assortment of horror games like Outlast features other first person games survival horror video games that are story driven and guaranteed to scare you.
Set in an old and run down psychiatric hospital Outlast takes players on a story of survival in a first person gaming experience. Playing as Miles Upshur, a reporter with no combat capabilities players will instead have to rely on sneaking and their wit if they hope to survive this experience with their camcorder and notebook.
The dark back drop for this adventure is the private psychiatric hospital of Mount Massive Asylum. Owned by the highly unethical Murkoff Corporation players enter the hospital for information although quickly only want to leave with their life after discovering the dark Variants wandering the halls.
With a story driven plot and the night vision on your camcorder Outlast hooked gamers into an immersive and dark world that hadn't been seen since the likes of Amnesia years before. Outlast is definitely one of the must play games in the genre which has left gamers hungry for similar survival horror adventures.
The games like Outlast that have been collected here provide other first person horror adventures with a focus on games with no or minimal combat. This allows players to better immerse themselves in their surroundings and get a better sense of helplessness as you travel through the dark game worlds where you'll feel vulnerable and experience frightening settings.