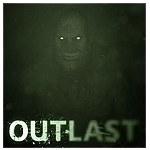 Our assortment of horror games like Outlast features other first person survival horror video games that offer story driven adventures with unique mechanics and countless scares.
Set in an old and run down psychiatric hospital the original Outlast game takes players on a first person story of survival through a range of horror encounters. Playing as Miles Upshur players explore Mount Massive Asylum as a freelance investigative journalist after receiving an anonymous tip of unethical experiments taking place. As a reporter with no combat capabilities players will instead have to rely on sneaking and their wit if they hope to survive this experience with their trusty camcorder and notebook.
Owned by the highly unethical Murkoff Corporation players enter the hospital for information although quickly only want to leave with their life after discovering the insane inmates wandering the halls. While Miles can run, jump, climb and crouch through this scary location you'll need to combine these with hiding in the shadows otherwise you'll be caught and return to the last checkpoint location.
The games like Outlast collected here provide other first person horror adventures with a focus on games with minimal or no combat in favour of stealth and avoiding enemies.