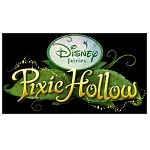 Our collection of games like Pixie Hollow offers other online virtual places where you can socialise with others, customise a character and play games.
Aimed at young girls Pixie Hollow offered a 2D browser based experience that allowed players to create their own unique fairy and explore the game world based on the Pixie Hollow and Tinker Bell franchise. Within this world players could play mini games, decorate their own fairy homes and even make friends with other fairy players.
Packed full of side activities and quests the game promised hundreds of hours of gameplay and was very popular among its target demographic. Unfortunately in late 2013 Disney decided to shut down Pixie Hollow and several other browser games that they operated. Despite an effort from fans to save the game and encourage Disney to reconsider the game was eventually shut down.
The games like Pixie Hollow on this page offer other browser based experiences for young children to play games and socialise with others their age. The games below have a focus towards games that will interest young girls although some will appeal to players of both genders.