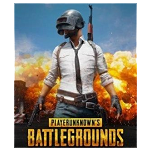 Our games like PUBG (PlayerUnknown's Battlegrounds) list offers alternative battle royale titles where you'll fight to survive against others and be the last one standing.
Launching in 2017 PlayerUnknown's Battlegrounds (PUBG or PUBG: Battlegrounds) is one of the original battle royale experiences and spent several years at the top of the genre. Like other games in the genre PUBG has players dropping onto a large island where one hundred players fight to be the last person or team standing. Dropping with nothing the initial minutes of each match are hectic as you scavenge the area for weapons, vital equipment and vehicles to traverse the island quickly.
With a constantly shrinking area of safety on the island players are forced into an ever decreasing game area which encourages conflict and encounters to dwindle the player count down to the final player or team of players. Following the initial battle royale mode for Windows PUBG has since expanded to console and mobile devices, added team deathmatch and arcade modes and offer first and third person modes.
The games like PUBG selected below focus on other short round based multiplayer battle royale titles where players face off against opponents on PC, console and mobile to be the last survivor.