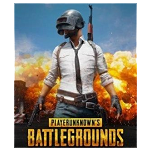 Our games like PlayerUnknown's Battlegrounds (PUBG) list offers more battle royales where you'll fight to survive against others to be the last one standing.
Exploding onto the Early Access scene in early 2017 PlayerUnknown's Battlegrounds (commonly PUBG) quickly sold millions of copies and rose the ranks of the Steam concurrent player charts.
The premise of PUBG involves up to one hundred players dropping in on a large island setting as they scavenge the area for weapons and vital equipment in a bid to be the only player standing at the end of the round. With a constantly shrinking area of safety on said island players are forced into an ever decreasing game area which encourages conflict and encounters to dwindle the player count down to the final player (or team of players) within approximately half an hour per round.
Starting with nothing but cosmetic items as players parachute to the ground PUBG has a number of randomised elements to make each round unique from the spawning of items to the flight of the plane that flies over the island to drop players into the carnage below. This randomness also extends to the ever smaller safe zone, ensuring players are unable to plan ahead and must adapt to the situation at hand. Other mechanics include both first and third person views and vehicles for players to quickly move across the island landscape.
The games like PUBG selected for the list below focus on other short round based multiplayer battle royale titles where players face off against opponents on PC and consoles to be the last survivor. This list also includes long term focused survival titles where you'll have to outwit others over a longer period of time to survive.