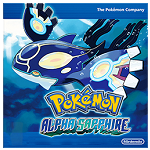 Our collection of games like Pokemon offers turn based monster capture RPGs similar to the Pokemon series with free, online, PC, Android and iPhone options.
The Pokemon series is well known for its monster capture gameplay where players collect creatures (known as Pokemon) to battle against each other. These Pokemon can level up, learn skills and evolve into stronger Pokemon variations.
Like many other long running video game franchises the Pokemon games have evolved through time while still maintaining the core gameplay elements. Each of the games feature a similar antagonist corporation that intends to misuse and abuse Pokemon. With the increasing use of mobile phones in particular games like Pokemon for Android and games like Pokemon for iPhone are growing in abundance.
The Pokemon alternatives here focus on providing other great monster capture and training adventures with a mixture of role playing and even puzzle elements to their gameplay. You are bound to experience new worlds and creatures in each of these games as you attempt to 'catch them all' on iOS (iPhone/iPad), Android, online and other platforms. For games that use AR and/or location based technology see our
Pokemon Go alternatives list
.