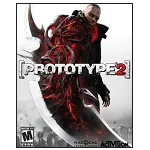 Our page of games like Prototype features other open world games that are packed with action and have a science fiction element to their game setting.
The Prototype game series started in 2009 and belongs to the action adventure genre with an emphasis on incorporating free roaming across vast environments into its core gameplay. Exploring a fictional living city the Prototype series gives players a wealth of choice as they drive the story and utilise their unique powers.
Following Alex Mercer and the Blacklight plague which turns the majority of infected into monstrosities some humans have turned their infections into powerful manifestations instead that grant body shapeshifting abilities. Conspiracy theories and player choice are also staples of the franchise and feature prominently throughout the games in the Prototype series as you roam freely in the sandbox environment.
The games like Prototype here offer a similar level of freedom, use free roam elements and have stories that involve coverups or science fiction spins across PC and console platforms.