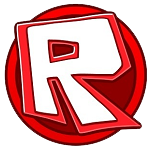 Be creative with our collection of games like Roblox where you can build, create, play and share your creations with friends and other players.
Roblox is a physics based MMO that lets players create their own levels in a sandbox environment and then share them with others. The game has been online since 2005 and has become a popular (and creative) hangout for teenagers and young children.
The possibilities in Roblox are truly endless with plenty of different gameplay options which in turn has attracted a large range of users to the Roblox website. The core element of Roblox revolves around being creative and designing your own worlds out of blocks. Additionally players can script these blocks to perform certain actions which allows players to create their own games such as racing, RPGs or a platforming adventure.
This Roblox system lets the creatively minded create some amazing worlds and put them in front of thousands of players to enjoy (and provide feedback). Outside of these virtual worlds players can also socialise with other Roblox users, customise their virtual avatar or participate in the market and trade currencies.
The games like Roblox here will also allow you to shape and create your own virtual world with a focus on free to play games.