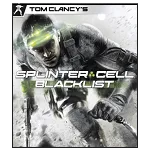 Our compilation of games like Splinter Cell covers stealth titles where you'll have to rely on careful planning, gadgets and other stealth abilities to complete objectives.
The Splinter Cell series is one of the most known in the stealth video game genre with a number of titles that have continued to build and evolve upon the solid foundation set by the original game in 2002. This evolution has culminated with games such as Blacklist and Conviction that have added countless new modern stealth mechanics to the franchise.
Throughout the Splinter Cell games players are encouraged to seek out hidden and less obvious routes that may prove easier provided the correct method or gadget is used. These gadgets and your weapons for the most part stick to a realistic arsenal that would be expected for a highly trained spy or soldier to have available. Other common elements of the later games in the franchise include the ability to upgrade weapons and co-operative modes allowing for an element of stealth roleplaying and development.
The Splinter Cell alternatives below feature a range of other stealth based games where players must use careful planning and their available arsenal to achieve a range of objectives across a range of platforms (PC, Xbox and PlayStation).