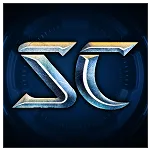 Try these space strategy games like Starcraft that will allow you to fight across the galaxy with balanced strategy challenges across campaign and multiplayer content.
StarCraft is a long running real time strategy series developed by Blizzard Entertainment with an original 1998 release date. Exploring the stories and battles of three different races players will command Terran, Zerg and Protoss forces. Popularised for its strong story campaigns and competitive scene the StarCraft franchise is one of the most popular options in the real time strategy genre.
Part of the long term success of the franchise is the unique races with their own lore and units which are finely balanced for casual and competitive play. From the human Terran, to the swarming creatures of the Zerg and the advanced Protoss each race has their own strategies and counters to explore.
The games like StarCraft and StarCraft 2 that you'll find below feature other high quality real strategy games with a focus on those that use science fiction elements for either single player campaign content or a balanced multiplayer scene.