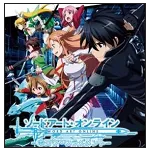 Our assembled list of games like Sword Art Online (SAO) features other MMO like experiences that combine deep RPG mechanics with flashy action.
Based on the hit anime the video games in the Sword Art Online franchise combine the universe and elements of the storyline into an action packed role playing like experience. The games deliver combo orientated combat where knowledge of your enemy and precise execution are rewarded.
The video games aim to deliver an experience similar to the anime by letting you step into a MMO like world that you can enjoy even when playing alone thanks to the NPC characters that aim to mimic the elements of a real MMO. Customisable avatars, first person gameplay and hundreds of heroes for you to recruit are also core to the Sword Art Online experience.
The games like Sword Art Online here offer a mixture of MMO and single player adventures with action orientated combat that have an anime feel to the overall game design. Whether it was the anime, novels, magna or video games that made you fall in love with the franchise you'll find an appropriate alternative for your desired platform below.