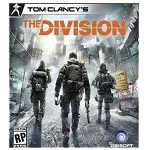 Our collection of games like The Division covers other co-operative shooters that have an emphasis on loot and post-pandemic like settings.
Tom Clancy's The Division released worldwide in early 2016 aiming to create a mixture between role playing, co-operative and PvP. Available for Windows, Xbox One and PS4 The Division takes place in New York City in the aftermath of a smallbox outbreak. Playing as a sleeper agent for the government players uncover the origins while thwarting criminal activity within the open world city landscapes.
Featuring destructible environments The Division features some great physics with shattered windows on cars, bullet holes, bumpers falling off and even your own foot prints leaving a mark. With players and enemies taking cover behind abandon cars and other barricades the realistic physics create a great sense of immersion.
Loot is the final cornerstone of The Division experience with five levels of loot to purchase and find randomly off fallen enemies. With multiple gear slots and The Dark Zone (PvP) hiding the most valuable equipment the quest to find the ultimate items is quite the challenging hunt.
The games like The Division featured here offer a similar experience with the likes of randomised loot, co-operative gameplay and post-pandemic settings.