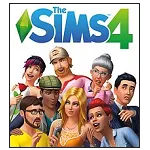 Our collection of games like The Sims below lists the best creative, sandbox and life simulation games, including free, online (no download), Android, iOS and offline options as voted by our community.
The games similar to The Sims franchise here offer an experience that will let you control the life, goals and relationships of one or several customisable characters while also shaping the world around them with mechanics such as house building, community creation and avatar customisation. This makes these video games fantastic alternatives to The Sims, Sims 2, Sims 3, Sims 4 and the countless expansion packs and spin-off franchise titles.
What are games like sims called? What video game genre does Sims fall under?
The Sims is a life simulation video game with sandbox elements which mimics real life conditions while giving players the ability to impact, customise and control their virtual game world. Central to the life simulation genre is the ability to manage your own virtual life as you would in the real world with The Sims in particular focusing on house building, career management and fulfilling the dreams of your Sim characters. You'll also find that many of the life simulation games similar to The Sims offer these game elements to some degree.
What is the purpose of The Sims?
As a sandbox focused title the purpose of The Sims and games like The Sims is to live out a virtual life according to the player's own vision using the tools available in The Sims universe. For some players this purpose will be to build the ultimate dream house, live out their perfect career, create an ideal family life or some mixture of these goals. While there are some defined objectives to guide player progress and teach them the available game mechanics the definitive purpose is ultimately up to the individual player.
Why are Sims called Sims?
"Sims" is the name given to all characters within the universe of The Sims and is widely regarded to be in reference to the fact that they are simulated human beings in a simulated world and thus shorted simply to "Sims".
Will there be a Sims 5?
While there are currently no official announced plans to develop The Sims 5 given the success of the franchise to Electronic Arts (EA) historically it is likely to assume they will release a Sims 5 at some stage. The Sims franchise has operated on a 4-5 year core game cycle with releases in 2000 (The Sims), 2004 (The Sims 2), 2009 (The Sims 3) and 2014 (The Sims 4) which may suggest a possible Sims 5 release in 2019 or 2020. However, a mobile version, The Sims Mobile was released in 2018 which could indicate that EA intends to extend the lifecycle of The Sims 4 beyond 2019/2020.