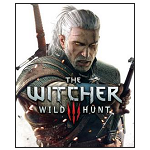 Our collection of games like The Witcher 3 has other hack and slash RPGs with dark fantasy medieval settings and impressive game worlds.
The Witcher collection of games is based on a book series and features dark fantasy worlds in a medieval like era. Combining action role playing and hack and slash gameplay together the game series has carved a niche for itself as a fast paced experience with careful timing being a key element to combat success. The impressively large game worlds filled with lore, experiences and things to uncover has also been a successful pillar of the franchise.
The games follow the adventures of Geralt as he makes a name for himself travelling the lands as one of the last Witchers, a group of monster hunters that are gifted with a variety of powers. At the core of your adventure is a string of moral choices with a large majority of them falling into grey areas where neither decision can be considered right or wrong.
The games like The Witcher that you'll find below have a similar focus on dark settings, moral choices and flowing action based combat. Similar to The Witcher these games use realistic medieval settings that players are free to explore at their own pace.