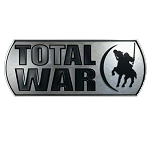 Our collection of games like Total War features other massive war strategy games with turn based and real time elements in various settings.
The Total War series of games started in 2000 with Shogun: Total War and since that time the franchise has expanded to a large number of games and gaming audience. Exploring a number of historical events the franchise has covered a wide range of settings from Medieval Japan, the French Revolution, Rome and a fantasy Warhammer setting. Each of these timeframes can be explored by the player with historically accurate factions, technology and units.
Total War is most notable though for its blend of real time and tactical turn based grand strategy though which gives players a wealth of strategy diversity and challenge. The result is a mix of two genres that caters to fans of both styles as they manage resources and and utilise formation tactics to flank their enemies.
The games like Total War here are a mixture of the best from both the turn based and real time strategy sub genres where you'll engage in large scale strategic battles. The game settings offered in these titles is a mixture of historical real world events and fantasy worlds for those seeking games like Total War: Warhammer.