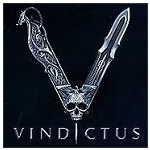 Our selection of games like Vindictus offers more high quality MMORPG experiences that are packed with content, mechanics and boast a large community.
Vindictus uses a similar setting to Nexon's other MMO title, Mabinogi with the game taking place several hundred years earlier when the world was in a state of war and darkness. During the game players will explore the vast (albeit war torn) country through a series of seasons and episodes that create the story and quest foundations.
Your hero for this adventure in Vindictus is one of the many pre-made characters that each have their own specialisation. This includes Lann a dual wielding specialist, Evie a powerful magic user, Karok a brutal melee brawler and Kai a keen eyed sniper. As such these characters are gender locked but some visual customisation is available.
Gameplay wise Vindictus is very much a dungeon crawler with dungeons being an integral part of the experience. This dungeons offer varying difficulties and can adjust based on the number of players to ensure a consistent challenge. Other core features of Vindictus include a transformation system that lets plays gain immense power temporarily and a title mechanic that provides permanent stat boosts for achieving certain feats.
The games like Vindictus selected below offer a similar high quality MMO experience where you'll venture into dungeons, experience a detailed story, have ample class options and an active style of combat. This list also includes several open world MMOs along with options for Mac.