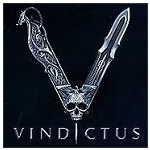 Our selection of games like Vindictus offers other high quality free to play MMORPG experiences that are packed with content, satisfying combat mechanics and boast a large community.
Vindictus is a unique Nexon MMO that shares the same world as Mabinogi although explores a dark time of state and war several hundred years before the relatively peaceful times of Mabinogi. Stepping into this war torn land as a mercenary you'll play your own role in removing the monsters that repeatedly raid the few human settlements that remain. Told through a series of seasons and episodes this story provides the foundations of your quest and boss fighting adventure alone or with friends like other free to play MMOs.
Your hero for this adventure in Vindictus is one of many distinct established characters that come with their own specialisations. This includes Lann a dual wielding specialist, Evie a powerful magic user, Karok a brutal melee brawler and Kai a keen eyed sniper which can be further customised through visual options and in time enhanced through your equipment decisions. Gameplay wise Vindictus is primarily a dungeon crawler with varying difficulties and challenges available which feature the combo based combat that is fast while also offering deep optimisation complexity.
The games like Vindictus selected below offer a similar high quality MMO experience with an emphasis on free to play options where you'll venture into dungeons, experience a detailed story, have ample class options and an active style of combat.