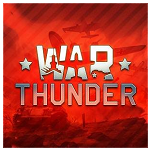 Our selection of games like War Thunder offers other single player and multiplayer experiences where you'll command soldiers and machines of war in large scale fictional and realistic settings.
Offering something different in the world of free to play massively multiplayer online games War Thunder lets you primarily step into historically accurate battles of World War II. Reliving these battles from way up in the sky, to the land below and even the seas there is plenty of variety and content offered in the free to play experience. Controlling aircraft, vehicles and warships from a number of large and smaller real world nations you'll have a wealth of combat machines to utilise across a diverse range of casual and hardcore game modes.
Combining this unique mechanical gameplay focus with impressive designs a content rich select of maps and modes and a progression system players have a huge amount of items to unlock for use on the battlefield. Whether you want to take in the history lesson along the way, unlock every single last option, explore the solo game modes or dog fight it out against others in PvP you'll no doubt enjoy War Thunder for hundreds of hours.
The games like War Thunder that you'll find on this page offer other experiences that put you in control of a vehicle or feature large scale combat encounters in solo and multiplayer environments with a mixture of free to play and paid titles.