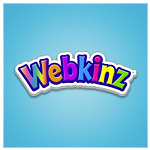 This trove of games like Webkinz lists other virtual games where raising, training and playing with a virtual pet is the main game element.
Webkinz allows children and tweens to raise their own pet in a virtual environment. In order to adopt a pet in Webkinz players need a secret code which comes printed on the Webkins stuffed toy animals. By using this code players will be able to activate their new fluffy friend in the virtual world (known as Webkinz World) in addition to the real world.
These Webkinz pets range from your everyday pets (cats and dogs) to wild and even mythical animals giving an option for all tastes. Webkinz also offers birthstone pets, zodiac pets and Lil'Kinz which are smaller versions of the standard Webkinz animals.
In the Webkinz World players will participate in a game economy of online games, daily activities, jobs, contests to earn KinzCash to look after their virtual friends and collect rare game items.
The list of virtual pet games similar to Webkinz here features other games where you can adopt a furry friend, care for it and play online games.