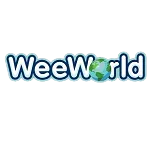 Our collection of games like WeeWorld features other websites that let you create an avatar and join a social network and gaming platform.
WeeWorld has a long history that starts back in 2000 and lets users create their own online presence known as WeeMees. These WeeMees are the connection to the website which acts as a mixture of virtual world, social network and social game. This mix means that there is something for everyone to enjoy and with the ever evolving content on WeeWorld it is never short on new online adventures.
WeeWorld invites people of all ages to sign up with WeeMee thanks to its security measures that react to the age group of each user ensuring that nobody misses out on the 2D animated avatar world that awaits.
The virtual avatar games like WeeWorld that you'll explore below have a similar blend of elements to WeeWorld. In these websites players will get to create their customised avatar from scratch and then participate in the huge range of networking, gaming and virtual world features that make WeeWorld such a well-rounded experience.