Miramagia is a free to play game that combines farming simulation with a magical game world and role playing mechanics to create a unique blend. Originally available through your browser with Adobe Flash the adventure lives on with a downloadable Windows client. This unfortunately also saw the developer ceasing active development which limits players to the content that was available as at May 2020. While substantial in terms of content and promises hundreds of game hours with the content available players need to factor in that you'll eventually reach a ceiling of content although even this can be overcome with a magical transformation rebirth mechanic that lets you start again while obtaining access to a rare item.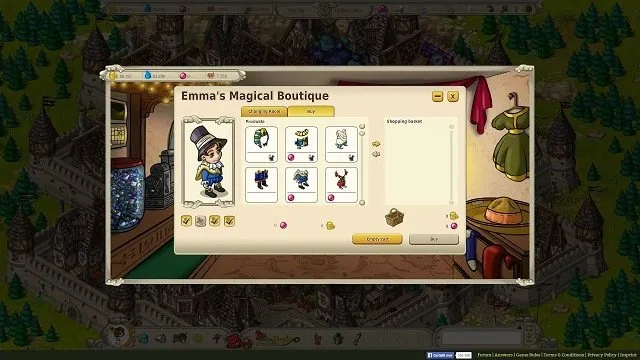 At the start of your adventure in the world of Miramagia players will get to choose from four different classes (Sorcerer, Shaman, Druid and Mage) that each offer something special in terms of visuals and mechanics. Each class also has a male and female option so everyone is catered for in the initial avatar customisation. After your beginner's tutorial with Djinni you'll have all the knowledge you need to start exploring the wider game world that Miramagia has to offer.
Miramagia focuses on three different gameplay mechanics; the ability to grow crops, raise your own dragon pet and use spells to help in your farm work. Players can also visit a large list of locations that have their own NPCs while also engaging with other players.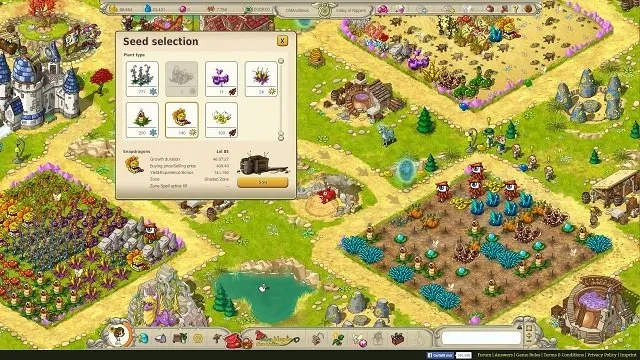 Farming is the main activity in Miramagia though and also an important revenue stream for you that provides a foundation for the other game mechanics. While you start with a small 3×3 patch of grass with time you'll be able to expand your farm and the seeds available to you. By growing plants and travelling to the market to sell them you'll be able to purchase all sorts of items to help you advance in your adventure that have both practical and visual only uses.
Taking care of your dragon is also a vital element of the game with food, training and upgrades playing an important role in your dragon's development. Dragons are mostly used for the competitive races which offer great rewards for victory and participation. With plenty of strategy in these races they are always entertaining and have enough room for skilful players to overcome more powerful dragons with careful planning.
Spells are the final element of the core Miramagia game mechanics and are mostly used to help you on the farm or in dragon races with the ability to clear obstacles, call down rain from above, increase your crop yield and much more. With many spell levels and requirements to unlock the higher level spells you'll always have a goal to chase in this area of gameplay.
Other notable features of Miramagia include a prank system that lets you prank other players, countless class specific seasonal clothes to collect, decorative garden objects, quests (questies) and achievement rewards.
Summary:
A Harvest Moon like experience in a magical MMO world of farming, dragons and spells.
Raise crops, race dragons and use magical spells to progress your account and collect rare items.
Four different classes available that alters your equipment, residence and other mechanics.
Lots of achievements, goals and collectibles to find with the ability to start fresh with transformation rebirth.
Available through a free to play downloadable client for Windows.
Links:
Videos:
Review Platform: PC