Moving the constantly growing battle royale genre into the mobile arena Rules of Survival was an early entrant into the mobile battle royale market allowing it to capture a committed audience. While other big names in the genre such as Fortnite and PUBG have since moved in Rules of Survival continues to be a popular title for the mobile audience and offers an experience most similar to PUBG with a realistic themed shooter and various vehicles.
Subsequent to the mobile success of Rules of Survival it launched on Steam for Windows in early 2018 where it was met with mixed reviews. The Steam version of the title requires a purchase which comes with premium rewards.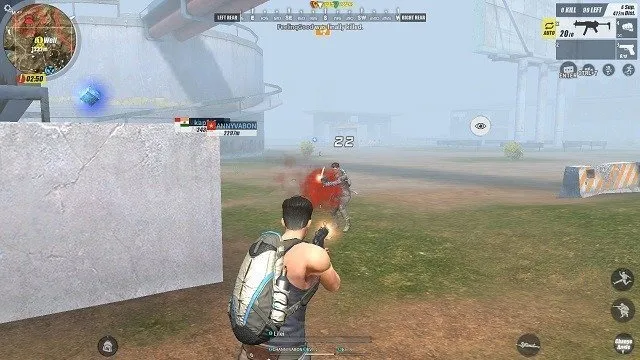 With an audience of registered players over 100 million finding a match in Rules of Survival is swift, a vital first stepping stone for a battle royale title that many never reach. Your base experience varies little compared to these other titles with players but Rules of Survival has made some interesting design choices that make it much more than a simple run of the mill clone.
Firstly is the two distinct game maps being Ghillie which supports up to 120 players and Fearless Fiord which is designed for 300 players. With a maximum player counter 3 times of what most standard experiences are offering Rules of Survival is often much more action packed than its rivals. Vehicles are also heavily supported in Rules of Survival which helps bring players together by offering an easy and convenient form of transportation.
Secondly is the addition of a fireteam game mode which supports teams of 5 players rather than the usual 4. While this is perfect for the larger group of friends the standard four player squad and duo are still available to ensure all group sizes are catered for.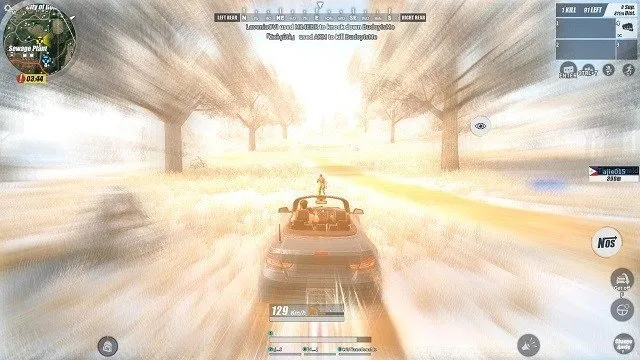 And thirdly is the Blitzkrieg mode which encourages even more fast paced combat by dropping all players in a localised location with a pistol and some armour to promote combat engagements right from the start of the round.
On top of these three unique design aspects of Rules of Survival you've got the familiar parachuting onto the aforementioned game maps. Supported by randomised loot that provides new weapons, armour and medical supplies you'll fight to the last person standing in either first or third person view. Despite being originally designed for the mobile market Rules of Survival does not skimp on offering a range of equipment and gun types with the likes of shotguns, assault rifles, snipers and grenades all appearing within the potential loot pool or found on the bodies of your victims.
Forcing players into the middle is the ever shrinking safe zone which when caught outside will cause significant damage. A supply crate mechanic also brings players together as they fight over some guaranteed useful resources to give them the leg up on the remaining players.
To provide that sense of progression Rules of Survival incorporates a gold and diamond currency which can be earned through play and invested into cosmetic supply crates for your character model or your favourite weapon. These are rewarded based on several modifiers of each match including final ranking and number of kills by the player.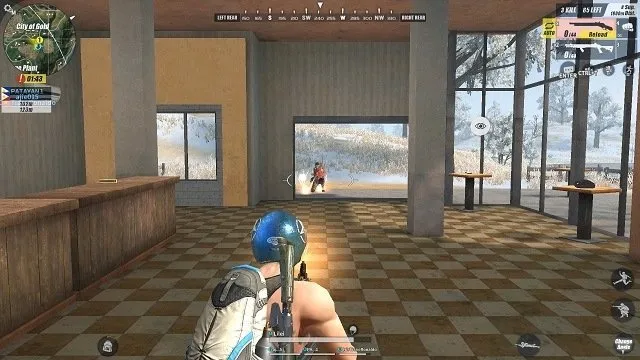 Packing all of this into a mobile title originally does mean its not without its bugs and you'll likely experience your share of crashes and bugs along the way, especially if your device is not a newer and more powerful device. This has been alleviated somewhat with the Steam release as bugs continue to be squashed across both platforms. One thing Rules of Survival still struggles to contain though is cheaters who can rampant through matches and given the nature of battle royale can kill you and the experience.
While it can never truly compare to the fully fledged games that started with larger development teams on non mobile platforms the mobile gameplay of Rules of Survival was the highest level offered on the platform for some time and still holds its own despite the emergence of big names into the market.
Summary:
Customise your character model or favourite weapons through gameplay earned cosmetics.
Impressive range of weapons, accessories and gear in the randomly spawning loot pool.
Explore two very distinct maps in game modes up to 300 players.
Join millions of other players in solo, duo, squad (4) or fireteam (5) battles.
Utilise vehicles to outrun the storm and outlive opponents.
Links:
Videos:
Review Platform: iOS